Enel SpA
Enel S.p.A. is a multi-national company, with a particular focus on Europe and Latin America. In particular, the Global Infrastructure and Networks business line has the mission of exploiting synergies and implementing cutting edge technologies for the Countries in the Enel Group, whereas the EU/Transnational subsidized programs department has the objective to identify and support initiatives of interest at European and transnational level and supervise the local execution of projects throughout their duration.
e-distribuzione SpA (third party of Enel SpA)
e-distribuzione is a Distribution System Operator (DSO) and a subsidiary of the Enel Group, Italy's largest power company and Europe's second listed utility by installed capacity. With about 32 million consumers and more than 1,100,000 km lines, e-distribuzione is the second largest DSO in Europe. As well as providing power distribution services to its household and business consumers, the company runs R&D activities with the aim to constantly improve supply services to consumers and facilitate new advanced services to the customers in the framework of smart grids developments. Solutions for the integration of renewable energy sources as well as the active participation of customers in the management of the electricity network have been investigated and tested by the company under different national and European projects.
Enel Energia SpA (third party of Enel SpA)
Enel Energia S.p.A. (Enel ENR) is part of Enel Group, the principal electricity operator in Italy and one of Europe's main listed utilities. It is an integrated player, active in the power and gas sectors. Enel today operates in 40 countries worldwide, has over 97,000 MW of net installed capacity and sells power and gas to around 61 million customers. Enel Energia S.p.A. is the Enel's society for the sales of electric energy and gas on the free market in Italy. Nowadays, Enel Energia is the undisputed leader in the free market: first trader in the electric market and second in the gas market, with more than 7.5 million customers (power + gas). As a leader on the free Italian Energy market, Enel Energia proposes integrated products and services for companies and homes. All offer the most recent promotions and useful information that allows to easily choose the tariff that best suits one's needs.
VERBUND AG
VERBUND is Austria's leading electricity company and one of the leading hydro power producers in Europe. VERBUND operates 143 power plants with a combined maximum capacity of approximately 10,400 megawatts and an average annual production of around 35 billion kWh. Besides the Austrian market, Germany, France and Italy count among the core markets. Furthermore, VERBUND is one of the most climate-friendly electricity producers in Europe, covering some 40% of Austria's electricity requirement. Since 1988, VERBUND has been quoted on the Vienna stock exchange; 51% of the share capital is owned by the Republic of Austria. VERBUND's transmission activities take place via the independent transmission system operator VERBUND-Austrian Power Grid AG. VERBUND-Austrian Power Grid AG operates Austria's most powerful high-voltage grid. Trading and wholesale: VERBUND is one of Europe's most successful electricity traders and markets its own electricity via stock exchanges, as well as directly to re-distributors and key accounts. Private and Business Consumers: Since 1 July 2005, VERBUND has been selling electricity to over 300,000 end customers (i.e. 6% market share).
VERBUND Solutions GmbH (third party of Verbund AG)
VERBUND Solutions GmbH (founded in 2014) is the 100% daughter company of VERBUND, and it focuses on product and service development and implementation of new and innovative energy solutions.

SMATRICS (third party of Verbund AG)
SMATRICS offers a fast charging network for electric vehicles all over Austria within a radius of 60km, electricity comes from 100% renewable energy. Tailor-made mobility packages for private customers and companies include installation, implementation, maintenance and management of charging points, all accompanied by additional services such as a 24/7 customer hotline as well as a mobile app with charge pole finder, router and real-time status information, and a number of additional services.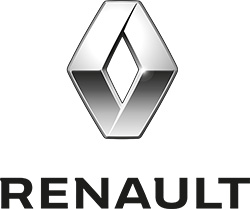 Renault sas
Groupe Renault has been making cars since 1898. Today it is an international multi-brand group, selling more than 2.8 million vehicles in 125 countries in 2015, with 36 manufacturing sites, 12,000 points of sales and employing more than 120,000 people. To meet the major technological challenges of the future and continue its strategy of profitable growth, the Group is harnessing its international development and the complementary fit of its three brands, Renault, Dacia and Renault Samsung Motors, together with electric vehicles and the unique Alliance with Nissan. With a new team in Formula 1 and a strong commitment in Formula E, Renault sees motorsport as a vector of innovation, image and awareness.
The all-electric vehicle is the flagship of Renault's environmental commitment. As the pioneer of all-electric mobility and Europe's number one seller of electric vehicles, Renault is the only manufacturer to offer a full range of electric vehicles that cover a broad usage spectrum: the ZOE compact city car, the Kangoo Z.E. van, the Twizy urban quadricycle, and the RSM SM3 Z.E. upmarket sedan. More than 100,000 Renault electric vehicles are already on the roads.
Renault encourages the development of private and public charging infrastructures. Working with public organizations and other actors in electric mobility, Renault in particular promotes a number of projects to install quick charging points, along highways and major road axes. Delivering between 43 and 50 kW, these points allow ZOE to recover between 80 and 120 km of autonomy in only 30 min.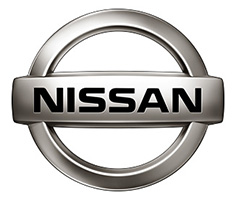 Nissan Italia SRL
Began operating in 1988, dealing with the promotion, distribution and sale of vehicles, spare parts, accessories and services connected with the Nissan brand throughout Italy, by means of the Network of Authorised Workshops and Dealerships. The General Management, the Spare Parts Distribution Centre for Italy and the Teaching and Training Centre are in Capena, close to Rome. The group's business philosophy is based on the principle of "The power comes from inside", namely the awareness that the success of the organisation depends on the people working in it. In these terms, Nissan Italia is complete committing to improving its staff satisfaction indexes, positioned right at the top of the "Best Workplaces" classifications, both in Italy and Europe, in terms of the quality of the workplace.
NISSAN CENTER EUROPE Gmbh (third party of Nissan Italia SRL)
The Japanese car manufacturer Nissan has been active in Germany for over more than 40 years. Today Nissan Center Europe GmbH, located in Bruehl near Cologne, is responsible for all activities in Germany, Austria and Switzerland. The wide product portfolio includes, not only the iconic compact car "Micra" but also the segment defining crossover cars Juke and Qashqai, transporters like the NV400, or the Nissan GT-R – a super sports car with an remarkably acceleration from 0-100km/h in less than 3 seconds and a starting price below 100.000 Euro. Thanks to comprehensive and offensive product and quality strategies Nissan continuously increases sales and is the highest growing volume brand with a market share over 2% since 2014.
NISSAN EUROPE S.A.S. (third party of Nissan Italia SRL)
Nissan has one of the most comprehensive European presences of any overseas manufacturer, employing more than 17,000 staff across locally-based design, research & development, manufacturing, logistics and sales & marketing operations. Last year Nissan plants in the UK, Spain and Russia produced more than 635,000 vehicles including award-winning crossovers, commercial vehicles and the Nissan LEAF, the world's most popular electric vehicle. Pursuing a goal of zero emissions and zero fatalities on the road, Nissan recently announced its Intelligent Mobility vision. Designed to guide Nissan's product and technology pipeline, this 360 degree approach to the future of mobility will anchor critical company decisions around how cars are powered, how cars are driven, and how cars integrate into society. Nissan is positioned to become the most desirable Asian brand in Europe.
BMW Italia SpA
BMW Italia S.p.A. is active in our country since 1973. Since 1994, has a modern logistic center in Volargne (Verona), and since 1998 has its headquarters in San Donato Milanese, in the building designed by the Japanese architect Kenzo Tange, together with BMW Bank, dedicated to financial services for customers and dealers and Alphabet Italia SpA, specialized in management and rental fleets. In it heads up the dealerships BMW Milano s.r.l x and BMW Roma s.r.l which represents also Rolls-Royce Motor Cars in Italy. Italy is the seventh world market of the Group for the cars and the third for motorcycles. Technological innovation, sustainable development and social responsibility are its guiding values.
BMW AG (third party of BMW Italia SpA)
The BMW Group is one of the leading premium manufacturer of automobiles and motorcycles in the world. The success of the BMW Group has always been built on long-term thinking and responsible action. With BMW i, the BMW Group is pursuing a holistic approach: BMW i is redefining personal mobility through visionary, purpose-built vehicle concepts with inspiring design, a focus on sustainability throughout the entire value chain and a full range of complementary mobility services.
The all-electric BMW i3, launched in 2013, is a locally emission-free car that is sustainably designed throughout. BMW also provides access to charging infrastructure via its Mobility product ChargeNow.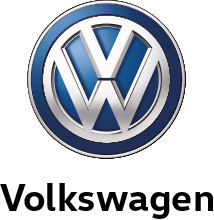 Volkswagen Group Italia s.p.a.
"We make the future real". The Volkswagen Passenger Cars brand is present in more than 150 markets throughout the world and produces vehicles at over 50 locations in 14 countries. In 2016, Volkswagen produced about 5.99 million vehicles including bestselling models such as the Golf, Tiguan, Jetta or Passat. Currently, 218,000 people work for Volkswagen across the globe. The brand also has 7,700 dealerships with 74,000 employees. Volkswagen is forging ahead consistently with the further development of automobile production. E-mobility, Smart mobility and the digital transformation of the brand are the key strategic topics for the future.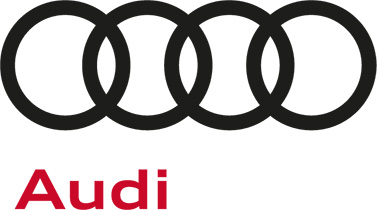 Audi AG
Audi brand is one of the most successful manufacturers of automobiles in the premium segment and focuses on new products and sustainable technologies for the future of mobility. In 2016, Audi set a new sales record of 1.871 million deliveries to customers. Audi together with Ducati and Lamborghini brands is part of Audi Group that is present in more than 100 markets and produces at 16 locations in twelve countries worldwide.